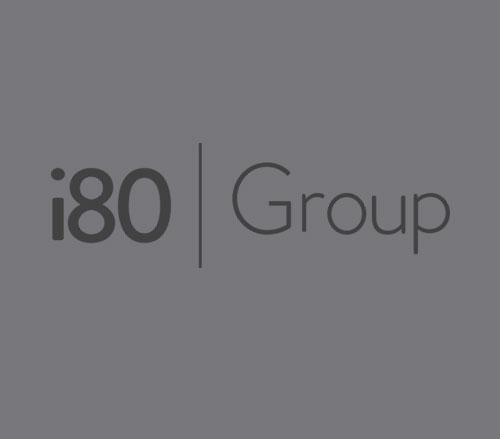 Job Description: Chief of Staff
Location: Montreal
i80 Group is a specialty finance investment manager, providing capital and support to breakthrough fintech and proptech companies. We provide creative and flexible asset-based facilities used to fund origination of loans and other collateral. We typically work with companies to provide financings starting at $25mm and scaling significantly thereafter.
i80 Group has provided $1.3B of flexible credit solutions to breakthrough fintech and proptech companies. We recently announced our partnership with ICONIQ that further allows us to drive success for the innovation economy.
Description:
The Chief of Staff serves as an extension of the Partners and will help support, project-manage and, help lead critical areas of our business. In addition to several ongoing responsibilities, the Chief of Staff manages a small set of special projects at any time. These special projects are temporarily owned by the Chief of Staff and might not yet have a natural home elsewhere in the organization.
The role is an excellent proving ground and learning opportunity for someone who wishes to shadow an executive. The Chief of Staff has deep interactions with the entire business including firm strategy and leadership, startup investments, capital markets, investor relations, marketing, HR, finance, accounting, legal and compliance, etc. This is an opportunity to work on the front lines with talented entrepreneurs, VCs, limited partners, industry executives, and other key ecosystem stakeholders.
Responsibilities
Project management for Partners
Streamlining and prioritizing of firm-wide projects
Leadership team meeting preparation
Assist with collaboration and alignment across the firm
Reporting on firm performance and KPIs
Deck preparation for firm-wide all-hands meetings
Schedule and plan company offsites
Project manage Partner recruiting initiatives and support other recruiting efforts
Sales and marketing support and marketing contributions
Creation and editing of thought leadership
Other projects as directed by Partners
Preferred Qualifications
i80 Group seeks to hire individuals who are highly motivated, intelligent, and have demonstrated excellence in prior endeavors. In addition to strong analytical and quantitative skills, the successful candidate should have:
Strong communication skills
A demonstrated ability to write/present effectively
A desire to work in a team environment, sometimes under pressure
Excellent attention to detail
Intellectual curiosity
Good judgement
Collaborative, team player who will thrive in an entrepreneurial environment
Strong analytical, quantitative, problem-solving, time management, interpersonal, and communication skills
Bachelor's degree (or greater) from an accredited institution
2–4+ years of experience with an asset management firm, private equity firm, lender, owner/ operator, servicer, investment bank or broker